Product Detail
Home
/ Product Details
We freight to all over the world The best Electronics company,
AMBEY
INTERNATIONAL!
Product Overview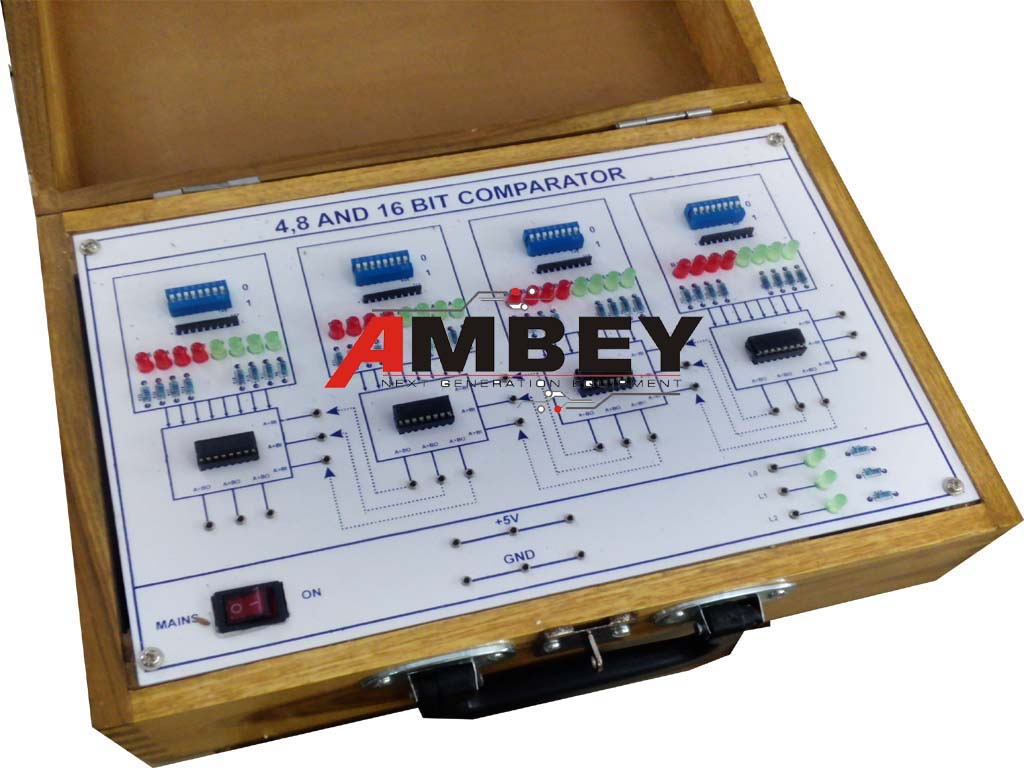 AL-E104A STUDY OF 4,8 AND 16 BIT COMPARATOR
Discription:

SCOPE OF LEARNING:
4,8 and 16 Bit Comparator

TECHNICAL SPECIFICATIONS:
Power Supplies:
DC Power Supply +5V,150mA

Operated on Mains power 230V, 50Hz

+

10%

Technical specifications:

32 independent logic level inputs to select High / Low TTL levels, each with a LED to indicate high / low status and termination.
Three independent buffered logic level indicators for High / Low status
4 Nos. IC 7485 With Combinational Circuit given onboard.
SALIENT FEATURES:
Front panel built with high class insulated Printed Circuit Board sheet with well printed circuits and symbols.

Instruction manual.
Connections are brought out through 2mm Colored Sockets.
Patch Cords 2mm.
The trainer is housed in ABS Plastic cabinet.
Size of the trainer set 12"x8"
OPTIONAL ACCESSORIES:
Category:
DIGITAL ELECTRONICS
product Name:
AL-E104A STUDY OF 4,8 AND 16 BIT COMPARATOR
Download PDF:
No Catalog Attached