Product Detail
Home
/ Product Details
Higher Education Instruments Manufacturers & Exporters
Ambey International!
Product Overview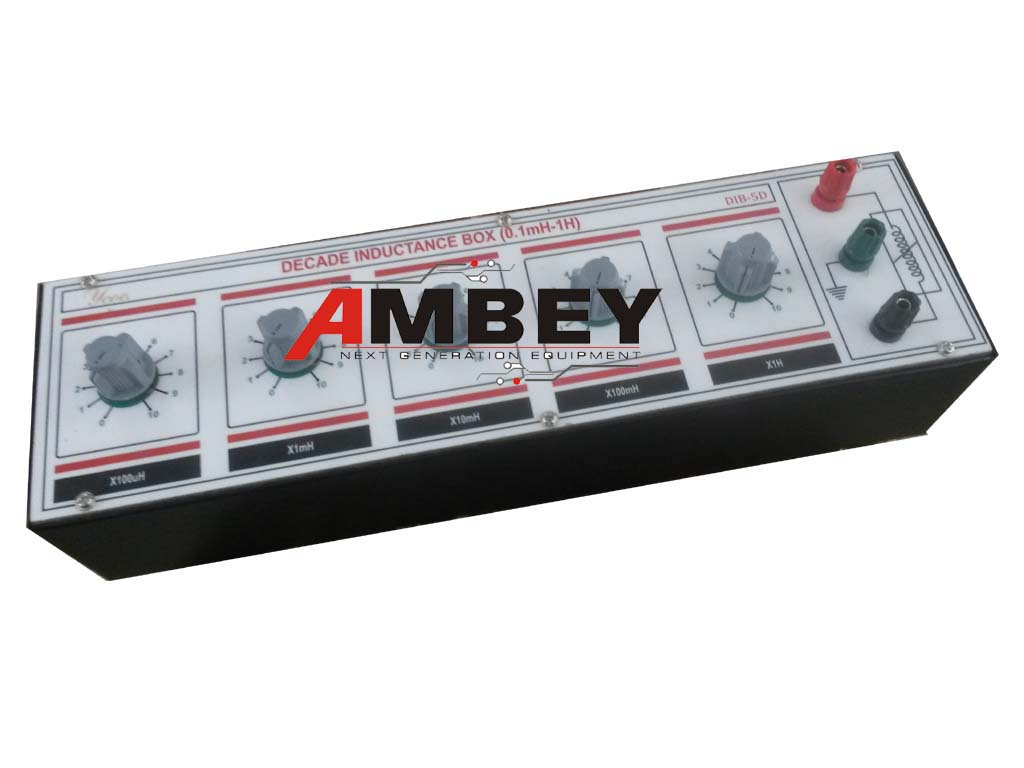 AL-E227E DECADE INDUCTANCE BOX (6 DIAL)
Description:

TECHNICAL SPECIFICATIONS:
Inductance box contains 6 dials for each Inductance value between 1uH-10H.
Capacitance box contains each Inductor of 1W with 5% tolerance.
Each Inductance will be selected by band switch and after each step Inductance will be added to previous one.
One pointer knob is mounted on band switch for selection and to point Inductance value on trainer.
Can be find any value of Inductance between 1uH-10H.
SALIENT FEATURES:
Front panel built with high class insulated Bakelite sheet with Sticker well printed circuits and symbols.
Instruction manual.
Instrument Fitted in Metal Box.
Instrument Dimensions: 18''x4''
Connections are brought out through 4mm banana terminals.
OPTIONAL ACCESSORIES:
Product Name:
AL-E227E DECADE INDUCTANCE BOX (6 DIAL)
Download PDF:
No Catalog Attached