Product Detail
Home
/ Product Details
We freight to all over the world The best Electronics company,
AMBEY
INTERNATIONAL!
Product Overview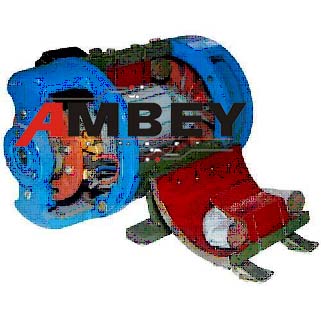 AL-E380 DC SHUNT MOTOR (CUT MOTOR)
Discription:

ABOUT MOTOR:
The shunt wound DC motor falls under the category of self excited DC motors, where the field windings are shunted to, or are connected in parallel to the armature winding of the motor, as its name is suggestive of. And for this reason both the armature winding and the field winding are exposed to the same supply voltage, though there are separate branches for the flow of armature current and the field current as shown in the figure of DC shunt motor below.
Let us now consider the voltage and current being supplied from the electrical terminal to the motor be given by E and Itotal respectively. This supply current in case of the shunt wound DC motor is split up into 2 parts. Ia, flowing through the armature winding of resistance Ra and Ish flowing through the field winding of resistance Rsh.
The voltage across both windings remains the same. From there we can write
Thus we put this value of armature current Ia to get general voltage equation of a DC shunt motor.
MOTOR SPECIFICATIONS:
DC Shunt Motor 1HP
Operating Voltage:230V
Type: DC
RPM: 1440 RPM.
Wattage: 0.75KW
Terminations: 5 BTI 15 Terminals
Shaft: Single
Frame:132
B3
SPDP
1P23
1C01
Solid Yoke Extension
Fitted on Metal Base.
Category:
CUT SECTION MOTORS
product Name:
AL-E380 DC SHUNT MOTOR (CUT MOTOR)
Download PDF:
No Catalog Attached