Product Detail
Home
/ Product Details
Higher Education Instruments Manufacturers & Exporters
Ambey International!
Product Overview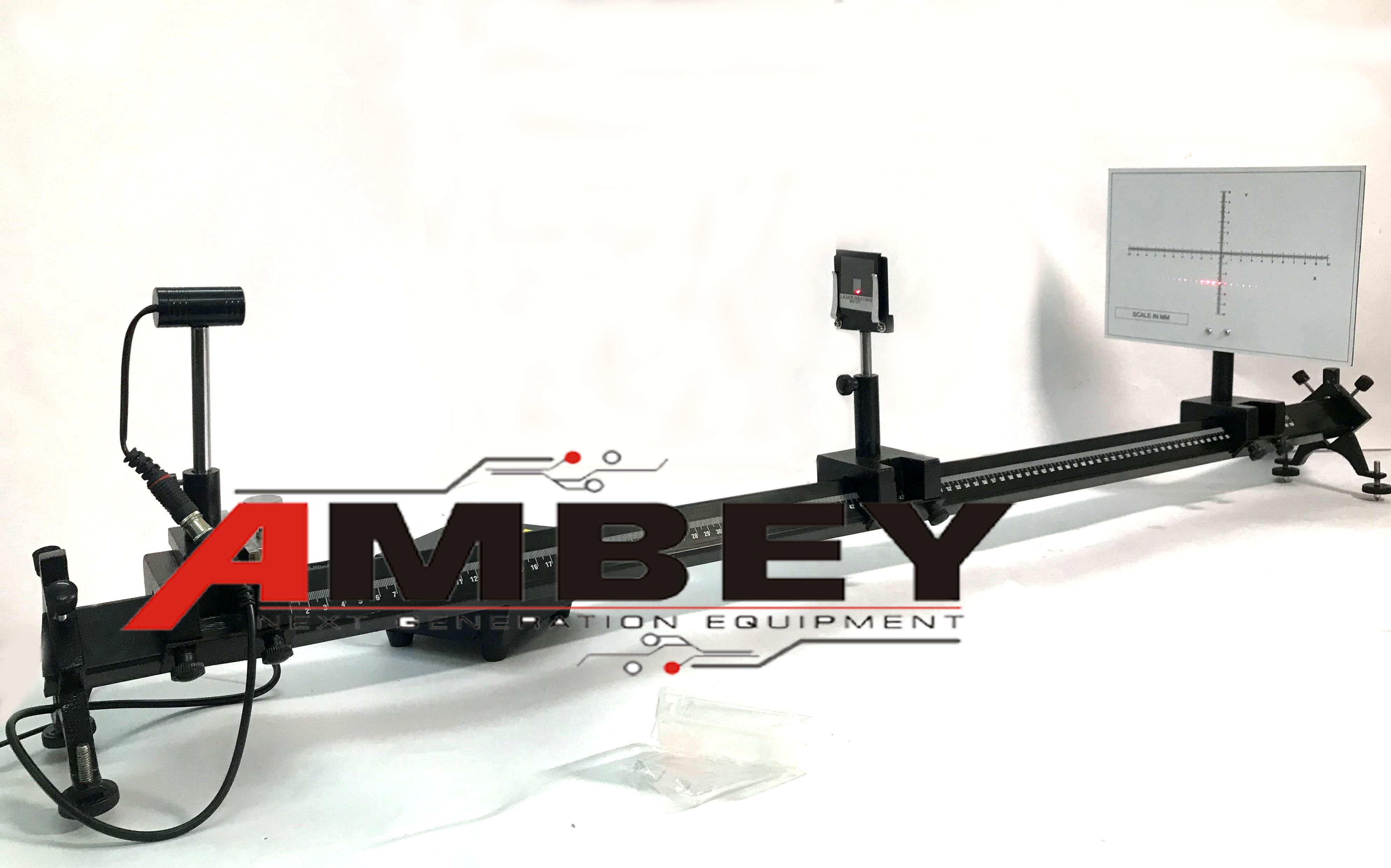 AL-E592 TO DETERMINE THE WAVELENGTH OF DIODE LASER USING DIFFRACTION GRATING
Description:

Wavelength of LASER Experiment is an Optical Setup to understand the working of Diffraction Grating and Single Slit. It determines the wavelength of LASER Light. Here the LASER is used as a Monochromatic light source and a Diffraction grating/Single Slit for getting a diffraction pattern.
Interference and Diffraction are the two main phenomenons which demonstrate the w ave nature o f light. Diffraction grating allows a beam of light to resolve into different colures. It usually consists of thousands of narrow, closely spaced parallel slits. With the help of this setup we can find the wavelength of any intense Monochromatic light.
Experiment
Determination of Wavelength of LASER using Diffraction Grating
Apparatus Supply
Diode Laser - Wavelength: 630nm, Output: 5mW
Diffraction Grating: 500L /Inch
Optical Bench Rail Type/Rod Type
Optical White Screen
Category:
ADVANCE PHYSICS
Product Name:
AL-E592 TO DETERMINE THE WAVELENGTH OF DIODE LASER USING DIFFRACTION GRATING
Download PDF:
No Catalog Attached