Product Detail
Home
/ Product Details
Higher Education Instruments Manufacturers & Exporters
Ambey International!
Product Overview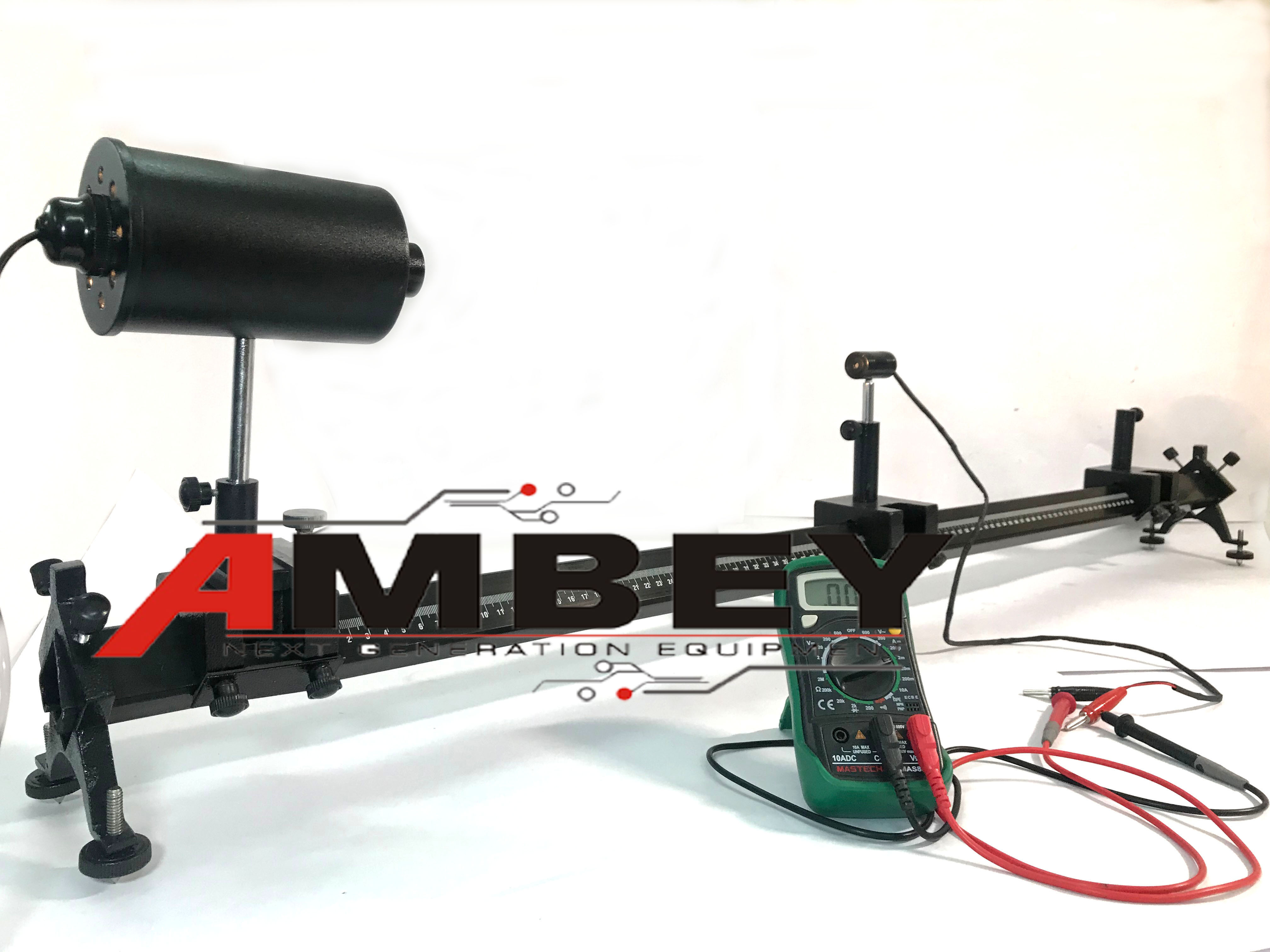 AL-E593 INVERSE SQUARE LAW EXPERIMENT/ PIN DIODE CHARACTERISTICS EXPERIMENT
Description:

SETUP CONSISTS OF:
Inverse Square Law Demonstrator is an Optical Setup that describes the variation of light intensity with distance. The Inverse Square Law states that the illumination of a surface by a point source is Inversely proportional to the Square of the distance between the source and surface. Inverse Square Law Demonstrator consists of Optics Bench, Light Source, Photo detector for detecting the Intensity.
SCOPE OF LEARNING:
Study of Inverse Square Law
TECHNICAL SPECIFICATIONS:
Power Supplies:
Operated on Mains power 230V, 50Hz

+

10%
Digital Meters:
Features:
Sliding stand with precise measurement
Light Source with height adjustment
One fixed stand and sliding stand is provided
Photo detector with height adjustable facility
Product tutorial
1 Year Warranty
Technical Specifications
Optics bench Length : 1m
Light Source : Incandescent
Lamp Wattage : 100W
Detector : Photodiode /Photo Cell
OPTIONAL ACCESSORIES:
Category:
ADVANCE PHYSICS
Product Name:
AL-E593 INVERSE SQUARE LAW EXPERIMENT/ PIN DIODE CHARACTERISTICS EXPERIMENT
Download PDF:
No Catalog Attached